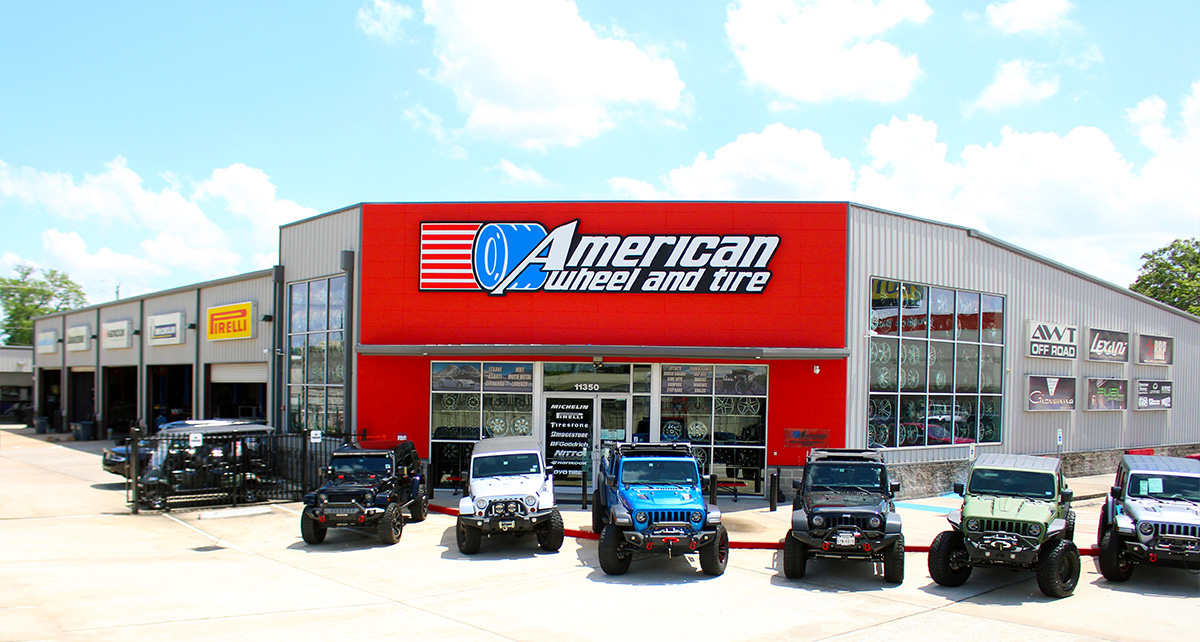 For over 35 years, American Wheel & Tire has been the #1 shop in Houston, TX for Jeep lift kits for off-road enthusiasts. Now, AWT is branching out offering the same parts we install here at our full service Jeep shop to customers around the world with awtjeeps.com
AWT carries a wide range of lift kits for Jeeps, but we also back up our sales with experienced technicians that can help you get your new lift installed perfectly the first time.
Prefer to have someone else do the work? We can help. We know exactly what each lift kit takes to install, and can schedule a time for AWT techs to have it installed and ready for you to pick up and drive away.
Whether you are just looking to level your Jeep, or looking for 6" or more of additional clearance, AWT has the right lift kit for you.
Our Most Popular Jeep Lift Kits in Houston, TX
Follow us On Social Media