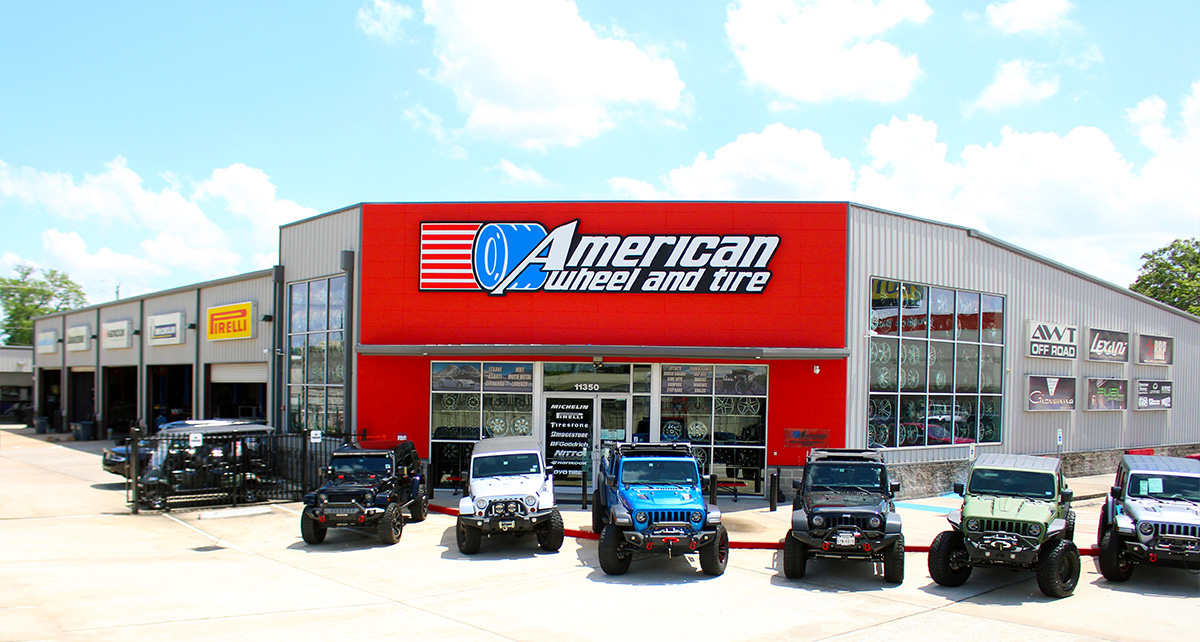 For over 35 years, American Wheel & Tire has been the largest Jeep tire shop in Houston. Local people may not be aware that we do so much more than wheels and tires for Jeeps. AWT offers a wide range of products and services such as  wheels, tires, lift kits, bumpers, fenders, and more. We are now helping customers all over the world, and the "do-it-yourselfers" build their Jeeps with the help of  awtjeeps.com
Whether you are simply looking for stock replacement tires for your Jeep, or looking to fill out the wheel wells with some beefy 40" tires and a lift kit - AWT has what you need, in stock, and ready to install or ship straight to your door.
Not sure what tire you should get for your Jeep? Not a problem. We have advisors standing by with decades of experience to help you pick just the right tire to meet the look you are going for, or meet the capabilities and requirements you have for off-road use. 
Our Most Popular Jeep Tires in Houston, TX
Follow us On Social Media