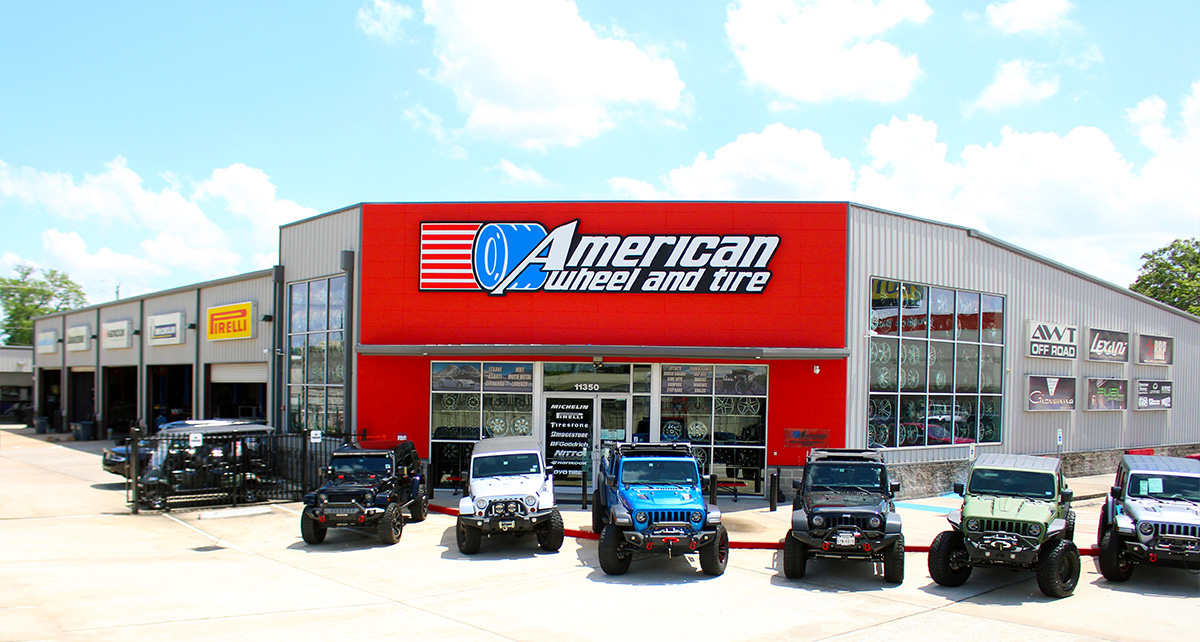 For over 35 years, American Wheel & Tire has been the leading Jeep wheel and tire superstore in Houston, Texas. We are now helping customers all over the world, and the "do-it-yourselfers" build their Jeeps with the help of  awtjeeps.com
We have the largest range of Jeep wheels and tires in stock and ready to ship or install. AWT can mount wheels and tires of any size to fit your Jeep... from stock fitments up to 40" tires and beyond.
Each Jeep wheel and tire package is expertly mounted, assuring no scratches or unecessary damage to the finish of the wheel. We then road force balance the wheel and tire package to make sure you don't have issues going down the road. 
For those outside of Houston that cannot visit our shoroom, we also offer replacement tire pressure sensors so your new wheel and tire purchase requires nothing but bolting them up in your driveway. We ship them to your door - you bolt them up and you're ready to hit the streets or trails!
Follow us On Social Media